CUSEC 2011 Partner


website: www.ibm.com
In today's networked world, IBM maintains a strong and unique presence in Canada, making important contributions to this country's economy, technology leadership and the communities where we live and work.
IBM is one of the largest technology, services and consulting organizations in Canada. We help clients of all sizes and in all industries transform their operations through the use of technology, infusing intelligence into the systems that run our businesses, our society and the world.
This intelligence makes it possible to harness the vast amount of data created by the trillions of connected devices in today's world, and turn it into knowledge that can be used to anticipate, forecast and even predict changes in our systems. This is the vision behind IBM's Smarter Planet strategy.
Canada is home to the largest team of IBM software professionals outside of the United States. Our software development lab sites in Markham, London, Ottawa, Montreal, Edmonton, Vancouver and Victoria—collectively known as the IBM Canada Lab—are responsible for delivering IBM software solutions that are used worldwide.
Our Bromont, Quebec manufacturing plant is IBM's largest semiconductor packaging and test facility and one of Canada's leading exporters. In addition to packaging and testing IBM products such as the new POWER7 chip (the most powerful chip ever produced by IBM), Bromont performs custom assembly and testing for Original Equipment Manufacturers (OEM), including packaging the chips used in today's most popular home gaming consoles.
Our commitment to diversity and inclusion, which internally ensures an understanding, respectful and accommodating workplace, also extends to the community. And from an environment perspective, we strive to minimize the potential impact of our own operations, while applying our technology and services to help our clients and partners do the same.
As a company, IBM's actions are driven by three core values: Dedication to every client's success; Innovation that matters, for our company and for the world; and, Trust and personal responsibility in all relationships. These values, which were determined by IBM employees globally, shape everything we do as we strive to make Canada and the world work better.
Platinum Sponsors


website: www.vigilantfutures.com
Vigilant Futures – a Montreal-based research and development firm – is a leader in the design and implementation of high-performance systems and innovative software solutions applied to the world of finance. Its success is rooted in its strong emphasis on developing technically innovative software, hardware and infrastructure solutions that allows unprecedented insight into market dynamics and superior execution efficiency.
Through a custom-built platform deployed on the latest hardware, Vigilant Futures' R&D and Technology teams produce cleanly designed cutting-edge technology with an emphasis on robustness and performance. The teams push the boundaries of what is possible in electronic markets through superior technology and infrastructure on a daily basis.
Our collaborative approach to research and development ensures each member's diverse experiences, skills and ideas reach full potential in the small, team-based effort. Ideas are well-executed through the best test facilities, hardware, development software and productivity tools, as well as through advanced training courses, seminars and conferences for its employees.
The Company fosters active engagement with the community, believing community involvement enriches the experience of working and living in Montreal and offers a collaborative, contemporary and rewarding work environment.
We actively recruit for Software Developers, Network Administrators, and System Integrators. For more information on these and other career opportunities, please visit www.vigilantfutures.com
---

website:
www.directenergy.com
Direct Energy is one of North America's largest competitive energy suppliers of electricity, natural gas and related services. With over 5,000 employees, we source, generate, trade, service and supply energy to effectively meet our customer's current and future energy needs. Direct Energy operates in 10 Canadian provinces and 46 US states plus the District of Columbia, serving more than 6 million customer relationships with revenues of over $10.5 billion.
The Information Services Leadership Development Program (ISLDP) at Direct Energy gives recent grads a jump start in each of our lines of business through a customized career development plan that provides exposure to the breadth of Direct Energy's business while fostering development of core technical skills. The ISLDP has been ranked in the Top 20 Leadership Development Programs by Leadership Excellence Magazine. Energize your career with Direct Energy IS, one of Computerworld's Top 100 Places to work in IT!
Gold Sponsors


website: www.microsoft.com
As a company, and as individuals, we value integrity, honesty, openness, personal excellence, constructive self-criticism, continual self-improvement, and mutual respect. We are committed to our customers and partners and have a passion for technology. We take on big challenges, and pride ourselves on seeing them through. We hold ourselves accountable to our customers, shareholders, partners, and employees by honoring our commitments, providing results, and striving for the highest quality.
---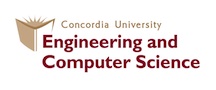 website:
http://encs.concordia.ca
With a diverse and dedicated student body composed of undergraduates and graduates from around the world, Concordia University's Faculty of Engineering and Computer Science has established a strong international reputation in research and development. The Faculty is committed to preparing its students for a professional career through the delivery of quality academic programs designed to meet today's technological challenges.
The strengths of the Faculty are evidenced by its signature areas of research, which include: Energy and Environment; Aerospace & Transportation; Nanotechnology & Materials; Information Security & Telecommunications; Computer Imaging & Gaming.
All of Concordia's Engineering programs are fully accredited by the Canadian Engineering Accreditation Board. Computer Science programs are accredited by the Canadian Information Processing Society.
---

website:
www.sap.com
SAP is the world's leading provider of business software, offering applications and services that enable companies of all sizes across more than 25 industries to become best-run businesses.
With more than 86,000 customers (including customers from the acquisition of Business Objects) in over 120 countries, the company is listed on several exchanges, including the Frankfurt stock exchange and NYSE under the symbol "SAP."
As the world's leading provider of business software,* SAP has built its success on innovation, diversity, and the entrepreneurial spirit. Join SAP and you'll have the opportunity to make a difference in the way business is run worldwide. With a broad scale of educational programs, flexible working hours, and numerous international locations, SAP is widely recognized as one of the best places to work.
Please visit us at www.sap.com/careers.
* SAP defines business software as comprising enterprise resource planning and related applications such as supply chain management, customer relationship management, product lifecycle management, and supplier relationship management
---

website:
www.morganstanley.com
Morgan Stanley is a global financial services firm providing a wide range of investment banking, securities, investment management and wealth management services. The Firm's employees serve clients worldwide including corporations, governments, institutions and individuals in more than 40 countries. Morgan Stanley's multi-billion dollar investment in technology enables the development and delivery of quantitative trading systems, modeling and simulation software, analytics and security systems. Developing state-of-the-art technology behind the industry's first auction-based initial public offering (IPO), customizing client technology solutions for hedge funds and money managers, and leading the way on the use of virtualization technologies – these are just some of the achievements that have put Morgan Stanley at the forefront of technology innovation.
The Montreal office of Morgan Stanley was launched in 2008 with a team of information technology professionals, many of whom had worked as consultants to the firm since 2002. Since then, the group has almost doubled in size and expanded its coverage to work with both local and global teams on a wide range of innovative products and services.
Morgan Stanley has built a community of talent that delivers the finest financial thinking, products and execution in the world. The integrity, skills and passion of our people have earned us a reputation for excellence. Morgan Stanley attracts individuals from diverse backgrounds, but all are high achievers who share intellectual curiosity and the desire to work in a collegial and meritocratic environment. The firm provides a superior foundation for a challenging professional career, with abundant opportunities to learn, grow and excel.
Learn more and apply at www.morganstanley.com/about/careers/online_ap.html
---

website:
www.evertz.com
We're proud to be a global leader in the design and manufacturing of audio and video infrastructure equipment for the television broadcast and film industry. In keeping with today's multi-channel, digital environment, Evertz has expanded the breadth of its high performance systems for the broadcast market and has increased its worldwide HDTV, DTV, 3Gb/s, and 3D presence. Evertz is a publicly traded company listed on the TSX, with over 900 employees worldwide.
Evertz offers the most complete HD, 3G, and 3D end to end solutions including: master control systems, large, medium and small routers, branding, RF, master sync generation, terminal gear, fiber optics, multi-display monitoring, production tools & interfaces, and closed captioning. Evertz also provides solutions for post-production, production, and mobile production, IPTV, transport and distribution equipment, and broadcast, satellite, and cable applications.
Through customer communication, technology research, active involvement in standards committees and in the standardization process, Evertz will continue to provide innovative, cost effective solutions that not only support and bridge both digital and analog worlds, but also advance our industry into new domains, to customers around the world.
Find out more about our distinctive hardware platforms.
---

website:
www.genetec.com
It was in 1997 that Genetec was incorporated as a software research and development company. In those days, analog security systems were most commonly used to protect and monitor physical spaces. Users accepted the limitations inherent to analog security systems. Genetec's engineers had the intuition that the typical analog or digital point-to-point telecom architecture would be short lived. More so, Genetec believed that the direction of the future was the multipoint to multipoint networked architecture. The sophisticated intelligence of software created to manage a complex network offered a major opportunity and would usher in new possibilities to customers worldwide. Thus, Genetec pioneered the first fully IP-based security system. Despite industry scepticism of this new market technology, Genetec's team developed and perfected the solution.
We were the first to offer you IP video surveillance, and have extended our expertise in IP security to access control and license plate recognition (LPR).
Genetec's security solutions are deployed throughout industries such as city-wide surveillance, education, gaming, government, law enforcement, parking enforcement, retail, transportation and many more. The open architecture of our solutions enables integration with one another, as well as with third-party solutions, letting customers leverage investments and lower total cost of ownership.
Start-Up Sponsor


website: http://evolvingweb.ca
Evolving Web is a Montreal-based web development company specializing in multilingual Drupal-powered websites. Our services include web strategy and consultation, site development and custom theming. For every new technical challenge our work brings us, we focus on building creative and robust open source solutions.
We believe in contributing back to the Drupal community, and have helped develop several modules, host regular local meetups, and sponsor several international Drupal conferences.
Our team is comprised of passionate and dynamic individuals. Talented web developers with a strong interest in open source stand to benefit from the intellectually stimulating nature of our work. Please visit our website for more information: www.evolvingweb.ca
---

website:
http://www.tandemlaunchtech.com
TandemLaunch collaborates with universities and independent inventors across the world to identify commercially viable innovation in the areas of video, audio and online multi-media consumer technology. After an assessment of the economy potential and development requirements, TandemLaunch embeds each new invention in a dedicated project. The project is funded entirely by TandemLaunch and staffed with appropriate engineers and business development experts from our in-house staff.
This team works closely with the inventors to bring the project from the whiteboard to a commercial package suitable for sale to the larger consumer electronics industry. Usually this involves the reduction of key risks through proof of concept systems, the fabrication of impressive demonstrators, and the establishment of a solid intellectual property portfolio for the invention. Meanwhile our business development experts work closely with our industry network to gather feedback and ultimate place the technology with an interested party.
Friends of CUSEC


website: http://iweb.com/
Founded in 1996, iWeb Technologies Inc. is one of the largest web hosting and Internet hosting infrastructure providers in Canada. Long recognized for the quality of our customer service and our highly competitive prices, our fully redundant network and leading edge hosting infrastructure is housed in four separate data centers in the Montreal area.
---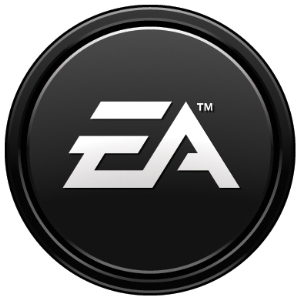 website:
http://www.ea.com/ca
---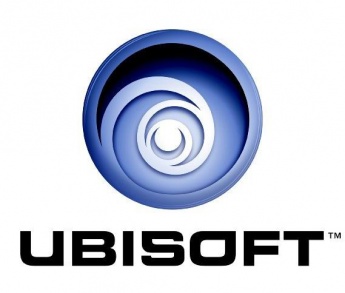 website:
http://www.ubi.com